---
Engineering the Olympics
Sir John Armitt CBE FREng FICE
Thursday 07 June 2012, 1100-1200
Lecture Theatre 2, Management School Building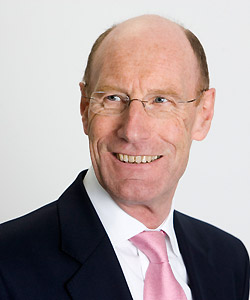 John Armitt is Chairman of the Olympic Delivery Authority (ODA), the organisation responsible for the delivery of the venues and infrastructure for the London 2012 Olympic Games and Paralympic Games.
His presentation will document the delivery of the largest construction programme in Europe. He will explain the challenges the ODA faced on its creation in 2006, and outline its strategic approach to the construction programme.
As preparation for the park enters the final lap, Sir John Armitt will provide a status report on the overall programme, and also highlight the innovation that has driven the project which has resulted in new benchmarks being achieved in project management, design, and sustainable construction.
Sir John Armitt
Sir John Armitt CBE FREng FICE, was appointed Chairman of the Olympic Delivery Authority on 1 September 2007. Sir John was previously Chief Executive of Network Rail from October 2002 and Chief Executive of Railtrack plc from December 2001. He has extensive experience in the building, civil engineering and industrial construction markets.
From 1986 to 1993 he was Chairman of the Laing International and Civil Engineering Divisions, a company he joined as a graduate in 1966.
From 1993 to 1997 he was Chief Executive of Union Railways, the company responsible for development of the high speed Channel Tunnel Rail Link. In 1997 he was appointed as Chief Executive of Costain, a position he held until 2001.
Sir John is also a Non-Executive Director of the Berkeley Group and an Advisory Board member of PWC. He was awarded the CBE in 1996 for his contribution to the rail industry.
He was formerly Chairman of the Engineering and Physical Sciences Research Council, and is a Fellow of the Royal Academy of Engineering and the Institution of Civil Engineers.
Sir John received a Knighthood in the New Year Honours List 2012 for his services to engineering and construction.
---