---
Café Scientifique: Slaughtering the Amazon
Erika Berenguer
Wednesday 07 November 2012, 1930-2030
The Robert Gillow, Lancaster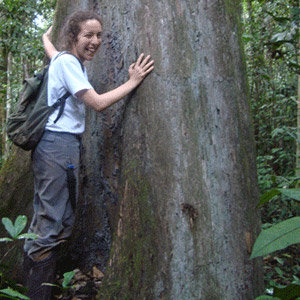 Café Scientifique is a place where, for the price of a cup of coffee or a glass of wine, anyone can come to explore the latest ideas in science and technology. It is an informal non-academic event and everyone is welcome.
At 7.30pm on Wednesday November 7th 2012, The Robert Gillow Pub (upstairs) (64 Market Street, Lancaster LA1 1HP, 01524 36092) will host Erika De Berenguer who will be talking about 'Slaughtering the Amazon'.
Erika's talk will focus on how the expansion of cattle ranching to produce beef is done at the costs of the most diverse forest in the planet - the Amazon. Also, how those meat products are reaching the tables of families worldwide, including here in the UK.
Please come along, to take part in the discussions or just to listen. The Lancaster Café Scientifique group hopes to host a Café once a month, so watch out for further events.
---