---
"Leeeeerooooy Jeeeeeenkins..." - The impact of game technologies on how we learn
Stuart Armstrong, QinetiQ
Wednesday 06 November 2013, 1200-1400
Engineering Lecture Theatre 3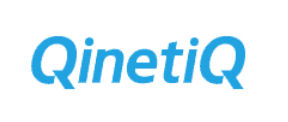 Stuart is the Chief Technology Officer for QinetiQ's Simulation and Training Group. Stuart started his career at the Defence Evaluation and Research Agency (then part of the UK MOD) in 1999, developing defence simulations and joined QinetiQ when it was privatised in 2001. Since then, Stuart has been responsible for the practical exploitation and application of many simulation technologies in support of a wide and diverse military user base.
In his role as CTO, Stuart provides advice and support to senior UK MOD decision makers on the impact of emerging technologies on the UK training and education policy. Through his work, Stuart has introduced the concept of Serious Games to the UK military training landscape and has developed numerous novel training applications from the technology. In particular, the fielding of two Urgent Operational capabilities based on games technologies has helped save UK military lives in current operations.
Stuart is currently leading the UK MOD's Training Transformation program which is developing the core MOD simulation architecture that will enable the rapid exploitation of emerging technologies. The core architecture is being used to support the delivery of future Aviation, Ground Based and Fast Air training capabilities and will enable the UK MOD to potentially realise £100M's of savings through the re-balancing of live and synthetic training.
Stuart is the chairman for the pan-industry research program into commercial technologies undertaken as part of the UK's Synthetic Environment Tower of Excellence, is the national lead and chair of the US, UK, Canada & Australia technical co-operation on commercial technologies and has chaired numerous NATO working groups on the use of emerging simulation technology. Stuart is also an active member of the I/ITSEC Serious Games Showcase & Challenge Project Team.
Watch the talk
---