---
Natural Environment Research Council (NERC) Resource Recovery from Waste Workshop
Professor Kirk T. Semple, Lancaster Environment Centre, Lancaster University
Tue 09 - Wed 10 July 2013
LEC Training Rooms 1 And 2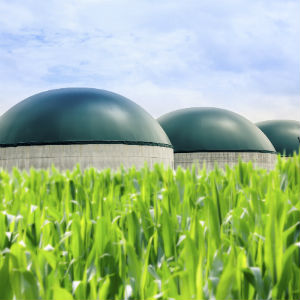 Tuesday 9th July, 10.00am - 4.00pm
Wednesday 10th July 10.00am - 1.00pm
Lancaster Environment Centre in partnership with Stopford Projects Ltd is pleased to host a Natural Environment Research Council (NERC) funded one-and-a-half day collaborative workshop event dedicated to resource recovery from waste.
The project seeks to optimise the value of waste streams derived from biomass energy generation such as anaerobic digestion (AD) and thermal conversion technologies (incineration, gasification and pyrolysis), through developing a suite of novel soil conditioners and plant fertilisers. As a whole, the project will be conducted in two phases: (i) a catalyst phase taking place on 9th - 10th July, and (ii) a proposal building phase concentrating on key issues related to application for a second phase of funding (date to be confirmed). In this first catalyst phase, the project will scope and bring together a network of multi-disciplinary policy and industry leaders, as well as scientists and end science users to create a powerful, new, international consortium connecting eco-innovative business to high quality research for positive environmental benefits. The network will enable the research challenges relating to product formulation, performance and market acceptance to be identified, and metrics to assess the impact of application to land to be developed.
The second phase (date to be confirmed) will involve a more focused workshop event, enabling the key research questions to be refined and a multidisciplinary science plan to be established.
The output of this exercise is to develop a NERC research proposal that will address a "whole systems approach" for the recovery of nutrients from biomass to energy derived waste streams for use in agriculture, and ultimately a second stage of funding.
NERC Project aims
To develop, test and optimise a novel soil conditioning material with enhanced monetary value, derived from the waste streams from bio-energy generation, for use in agriculture.
Benchmark the performance of the novel soil conditioning materials to that of conventional mineral based fertilizers.
To assess the environmental, social and human health impacts of applying a waste derived product to land, which in turn will impact market acceptance.
NERC Project Outcomes
Successful innovation in this area will result in:
Enhanced marketability and value of bio-energy derived waste material
Diversion of waste from landfill
Address resource scarcity issues in relation to macro- and micro-nutrients
Relieve the pressure on extraction of virgin minerals for fertilizer production
Provide a source of organic matter to soils
Facilitating carbon sequestration
The development of a sustainable and low-cost alternative to mineral based land conditioners, which in turn will promote improved food security and competitive food pricing
Address uncertainties relating to environmental impact and human health.
The opening workshop will be held on Tuesday 9th - Wednesday 10th July at Lancaster Environment Centre, Lancaster University. On site hotel accommodation is available for which we are able to provide financial re-imbursement, and a buffet lunch will be provided.
For background information related to this project and all other queries, contact Matt Riding via e-mail at m.riding@lancaster.ac.uk.
Collaborative Partners
---