---
Research Challenges at the BBC
Adrian Woolard and Keith Mitchell, BBC
Wednesday 19 February 2014, 1200-1400
LEC Training Room 1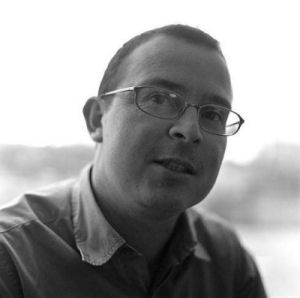 Talk Title: An Overview of BBC R&D and Visions for The Future
Adrian Woolard, project lead at the BBC's R&D North Lab will talk about the research challenges the organisation faces and the ways in which Lancaster and BBC have worked together in the past.
Keith Mitchell, Group Engineering Manager within BBC Sport will talk about the challenges and opportunities the organisation faces in building upon the success of the London 2012 Olympic Games, the so-called ?First Truly Digital Olympics?.
Speaker background
Adrian is the Project Lead for R&D North Lab and the Connected Studio.
In his role as the Head of R&D North Lab, he leads delivery of the creation of a new kind of world class R&D facility - an integral part of what BBC R&D will be in the 21st century.
He was previously Head of Innovation Culture for BBC Research & Innovation. His research focus is exploring the changing relationships between content, audience and technology in the emerging multi-genre & multi-platform environment.
More information available at: www.bbcconnectedstudio.co.uk
Keith is the Group Engineering Manager within Future Media Sport based in MediaCityUK
In his role as Engineering Manager, he leads the software engineering discipline across a team of over 30 developers, architects and engineers. He is responsible for the development and delivery of the BBC Sport online product across desktop, mobile and native apps (iOS, Android, Kindle). BBC Sport online is the UK?s biggest and best-loved Sport site, drawing together world class journalism and live coverage of major events that bring the nation together.
He obtained both his undergraduate and post-graduate degree at the University of Lancaster before joining BBC Future Media in 2011 as the Technical Lead for London 2012 on Mobile. Following this he led the development of BBC Sport on mobile web, tablet and native apps before taking up his current role. He focusses on Engineering Excellence in order to scale up engineering teams and support continuous delivery of sport online features to the audience.
Watch the talk
---