---
Careers and Employers Fair for Computer Science and Communications Students
Wednesday 12 February 2014, 1500-1800
Management School Building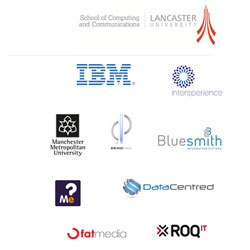 Talks, Networking, Exhibitions, Food & Refreshments and a Vintage Video Game competition!
Venue: LUMS Hub and adjoining Executive Suite for employer presentations.
Organised by the School of Computing and Communications together with Business Partnerships & Enterprise, Careers Service as well as Computer Science Society at Lancaster University.
The event will be attended by over 20 exhibitors interested in providing placements and vacancies to computer science students and graduates. This fair is a unique opportunity for Lancaster SCC students to connect face-to-face with a variety of employers, such as IBM, MPP Global Solutions, Thales Group and a large range of SMEs. Several talks from companies representatives, and from Lancaster Enterprise/Business start-ups will also be delivered.
Interested SCC students are advised to book their place in advance on TargetConnect. A pre-event workshop will be provided by Career Services on February 5th to ensure support with CV preparation and presentation skills.
---