---
Doctoral Training Centres in Science and Technology
Lancaster University is home to several prestigious Doctoral Training Centres, and is an active partner in NOWNANO and the EngD Nuclear Consortium.
Our DTC's are:
What are Doctoral Training Centres?
Doctoral Training Centres represent a new approach to postgraduate study, with the aim of attracting and nurturing talented and skilled researchers.
DTC-based students carry out a PhD-level research project together with taught coursework in a supportive and exciting environment.
There are real benefits to undertaking a PhD through a Doctoral Training Centre:
An innovative, exciting and vibrant training programme developed to produce high quality researchers
A well-funded scheme with substantial Government and industry backing providing a large number of studentships with greatly enhanced stipend
The integral involvement of leading industry partners in both training and research
A great student experience from training as part of a group, co-operating and interacting with likeminded peers
Researching important cross-disciplinary problems to ensure that your research makes an impact
The development of skills and experiences that are required for a rapid career progression
Supported by: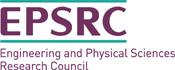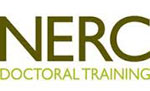 ---