---
Internship Programme
Case Studies
These case studies show the different type of student experience on offer in Science and Technology. We hope that they give you an idea of the type of work an intern can undertake but for more information and examples please contact Pam Pickles, Student Employability Manager.
Extra resource for IT company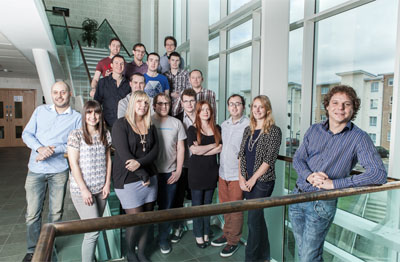 Web agency and hosting provider NuBlue Limited was started by two Lancaster brothers Thomas and Michael Ashworth in 2005 at Science and Technology's Infolab21.
They have been extremely successful, winning the Big Chip Award for Lancashire in 2006, 'Outstanding Achievement Award' in the Interactive Media Awards 2008, 'Digital Business Of The Year' at the Lancashire Business View Red Rose Awards 2011, 'Creative Business of the Year' in the Be Inspired Business Awards 2011 and now have a team of 20 staff. Over the seven years on campus, the business has benefited from a range of support including the leadership development programme Lancaster LEAD®, Lancaster City Council grants to help with extending their office and are currently on the Lancaster University Management School's High Growth programme.
In the summer of 2012 NuBlue took on a graduate from the Science and Technology's School of Computing and Communications through a new eight week information and communications technologies placement scheme. The role was intended to add value to a range of client projects by providing an extra resource across projects to ensure they delivered genuine benefits for the clients. The graduate took on responsibilities across a range of disciplines, including front end development, systems development, systems testing and new technology research and evaluation. The core benefit to the business was the additional resource and new skills freed up existing resources within the team to work on new projects and increase company turnover by providing additional services to new and existing clients. Managing Director Michael Ashworth explained, "The placement scheme provided real benefits to our business - the graduate was not only a great fit in terms of skills and interests, but got on well with the whole team and became an integral part of our day to day operations. We certainly wouldn't hesitate to take part in this scheme again."
Medical device for eye injections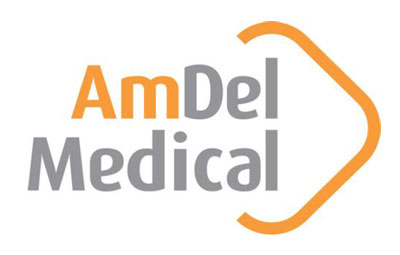 In 2012 a new medical device for eye injections was developed through collaborative work, part financed by the European Regional Development Fund and delivered as part of the support for design and rapid manufacturing project (SusDRaM), which enables northwest-based small and medium enterprises to trial additive manufacturing technologies.
AmDel Limited is a Liverpool based business that employs seven people and was established in 2004. They work closely with the NHS and provide medical devices to the UK and Ireland healthcare markets, such as ophthalmic devices.
Some medical procedures require injections directly into the eye, using a speculum that keeps the eye open and makes use of an indicator to correctly locate and administer an injection directly into the eye. Hundreds of thousands of these procedures are conducted every year in the UK alone, and the current equipment for this operation consists of a spring operated metal speculum and a separate injection indicator guide. All parts have to be manufactured, sterilised, packaged, transported and stored and are used only once then discarded. AmDel Limited wanted to improve this process by developing a simple moulding that would do all necessary functions in one easy to manufacture device, an "optical speculum".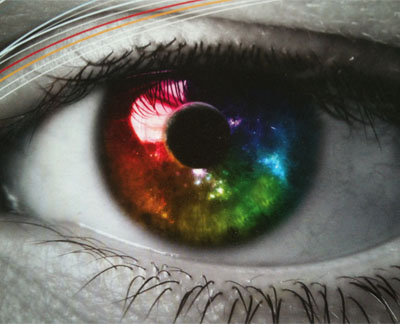 Science and Technology's Advanced Manufacturing team assisted in the development of this device through a student project. Currently there are 30 rapid prototype fabricated sterile prototypes awaiting clinical assessment to provide final feedback prior to ordering full manufacturing tooling. In June 2012, the company also worked with the Advanced Manufacturing team to generate another student project which engaged four masters-level undergraduates from the Department of Engineering. The team had to optimize an existing device for manufacture, an Arterial Connector, by modifying the current design based on feedback from surgeons.
The Arterial Connector was granted its European Patent and is now under construction ready for launch in May 2013. The project was supervised by Dr Allan Rennie. "Our current engineering staff were involved in other product development as a priority. If not for the university the project's progress could have been delayed for a number of months. Once introduced, the potential benefits of both products will be significant because of the patent protection and patient increased safety; there is nothing similar on the market. It will help increase turnover and win us new business. This new business will be from hospitals that have patient safety upper most in their mind, do not wish to waste materials, who wish to save money and who do not wish to squander material resources," James Lyon, MD, AmDel Limited.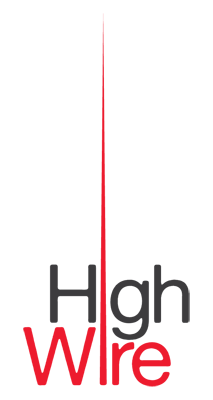 Developing digital innovation
HighWire is a unique, world class, cross-disciplinary and user-centric doctoral training centre which places innovation at the heart of its curriculum and ethos, and crosses three key disciplines, computer science, management and design.
The emphasis of this four year PhD programme, launched in 2009, is to produce innovative people prepared to work in challenging roles in organisations, ready to drive radical change in business and society. In the first three years of operation HighWire has run over 60 partnership projects with businesses, the health sector, schools, public organisations and other societal groups.
In October of each year students from HighWire work part-time for up to 80 hours on a bespoke project to develop a digital innovation for regional micro-businesses and small and medium enterprises, such as Lancaster based business J. Atkinson and Co., which has been roasting and supplying coffee in the Lancaster area since 1837. The owners wanted to balance this heritage with innovation and approached HighWire to see if they could bring digital innovation to their business. HighWire's Liz Edwards used her background in art and design and interest in ubiquitous computing on her placement with J. Atkinson and Co.
Managing Director Ian Steel explained, "To combine the old with the new, Liz worked on a variation of tea cards, which were part of tea culture for much of the 20th century, but this time containing a hidden RFID tag and QR code offering links to information about each product, related products and our e-commerce site. Thanks to Liz we were able to offer customers a more novel, interactive experience which raised awareness of our web services and made our business stand out even more." Liz concluded, "I really valued the opportunity to extend my research interests with a creative and experimental team in a local business setting."
---