---
Science and Technology at Lancaster Logo and Guidelines
A new visual identity has been developed to help raise the profile of Science and Technology at Lancaster University. This identity incorporates a set of colours, typefaces and a logo and may be used across all Science and Technology departments.
Guidelines
To be effective, It is important that the logo, colours and typefaces are used consistently across websites, leaflets, display stands and other material. You can find more details of this in the logo usage guidelines, which can be downloaded here:
Artwork
The logo can be downloaded here:
Other logo formats are available, as detailed in the logo usage guidelines. Please contact James Smith for master copies rather than change the artwork yourself. He can also provide other support or guidance in preparing your marketing materials.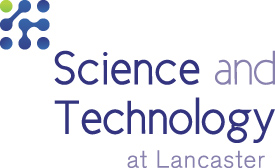 ---