---
LEC Appoints University's First Enterprise Fellow
Story supplied by LU Press Office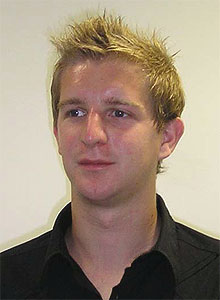 Dr Ben Herbert joins the Centre for Sustainable Chemicals Management this month within the Lancaster Environment Centre (LEC) as the first ever 'Enterprise Fellow' within the University.
The position, funded via the Higher Education Innovation Fund (HEIF), will enable the newly-established Centre for Sustainable Chemical Management to develop its commitments to commercial end-users of research, including large corporate organisations and smaller regionally-based companies producing and using organic chemicals that are potentially persistent organic pollutants (POPs).
POPs are chemicals that remain intact in the environment for long periods, become widely distributed geographically, accumulate in the fatty tissue of living organisms and are toxic to humans and wildlife.
Mon 01 August 2005
---