---
Environment Centre Forging Business Links
Story supplied by LU Press Office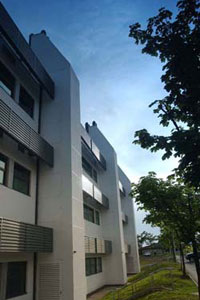 Businesses from across the UK have expressed an interest in working with The Lancaster Environment Centre following an Environmental Technology networking event.
Around 70 companies contacted LEC's Enterprise and Business Partnerships Team at the UK's largest Environmental Technology exhibition - ET 2006 - held at the NEC, Birmingham.
It is the first year that LEC has exhibited at the event which is attended by companies such as ABB, Corus, Network Rail, N-Power, British Gypsum and Robert McBride.
The Enterprise & Business Partnerships (EBP) team champions the development of partnerships between LEC and commercial organisations as well as supporting commercialisation of LEC-based research.
EBP Business Development Officer Paul Tanner said: "We were really pleased with the response we received from companies expressing an interest in LEC, proposing new research projects and also enquiring about our Masters level teaching programmes."
Thu 22 June 2006
Associated Links
LEC Enterprise and Business Partnerships - Lancaster Environment Centre undertakes a wide range of projects in partnership with business and industry with great value to be gained by access and association to one of the largest centres for environmental research in Europe
---