---
Dr Guennadi Borissov Receives IOP Division Prize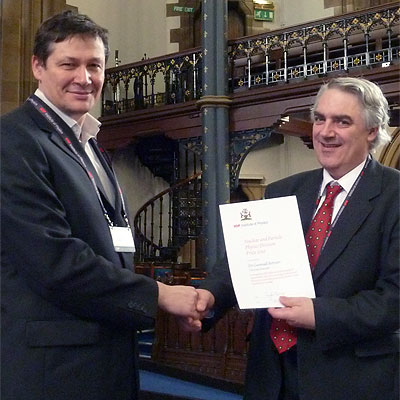 Dr Guennadi Borissov received his Institute of Physics Division Prize at the Nuclear and Particle Physics conference in Glasgow on 7th April 2011.
The IOP's Nuclear and Particle Physics Division Prize is awarded annually for important recent advances in research, on a specific topic relevant to physics supported by the division.
Guennadi gave a well received 45 minute lecture about his groundbreaking research into the properties of B mesons produced at Fermilab's Tevatron collider.
Thu 07 April 2011
---