---
Cross-campus Team Wins University Prize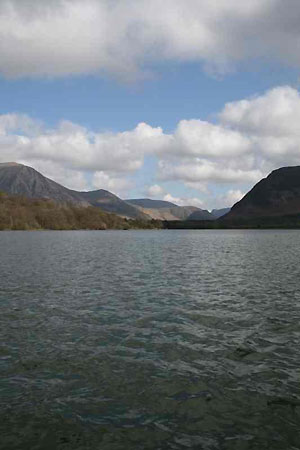 A team of researchers which includes Nigel Watson (LEC) Claire Waterton and Judith Tsouvalis (Sociology and CSEC), and Lisa Norton (CEH), Stephen Maberly (CEH) and Ian Winfield (CEH) has been awarded a Lancaster University Staff Prize in the 'Above and Beyond' category for their project Understanding and Acting in Loweswater.
The project was funded by the Rural Economy and Land Use (RELU) research programme, and involved working with members of a rural community to investigate water quality problems and other environmental changes related to land use in the Loweswater catchment in North West Cumbria.
The prize of £1000 has been donated to the Loweswater Care Project (LCP) , the community-based knowledge collective created by the project which is now being run by a local farmer and a resident of Lowsewater.
Other Prizes in Science and Technology
Engineering's Steve Quayle received a prize for increasing student recruitment in his role as Admissions Tutor and Part One Director of Studies.
Lancaster Environment Centre's Saskia Vermeylen received a prize for her work as an international legal scholar, investigating land rights of people in Africa and leading projects directed towards improving their livelihood.
Thu 16 June 2011
---