---
Developing strategies for living with uncertainty in animal disease management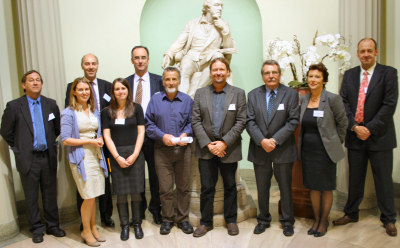 The Lost in Translation project - a cross-council RELU funded collaboration between Lancaster and Liverpool University - held a successful International Conference at the Royal College of Surgeons in London on September 21st.
The event, 'Living with uncertainty in animal disease management', showcased research project findings and recommendations to a wide international audience across policy and practice. 'Lost in Translation' brings together expertise across the natural and social sciences to provide an interdisciplinary understanding of the social, technological and natural dynamics of animal disease management across a range of policy scales. Central to this project is the question of how we can understand better issues of complexity and uncertainty in animal disease outbreaks and their containment in order to help develop more integrated and ultimately more effective strategies of management for animal disease.
Presentations from the team were given by Louise Heathwaite, Sophia Latham, Zoe Austin, Brian Wynne and Jonathan Wastling. A series of excellent keynote contributions by Professor Martyn Jeggo (Australian Animal Health Laboratory), Dr Katinka de Balogh (Food and Agriculture Organisation of the United Nations) and Professor Andrew Stirling (University of Sussex) added valuable multidimensional and international input to the day. Individual conference presentations and video recordings from this event can be found on the Lost in Translation website.
Mon 24 October 2011
---