---
Lancaster Science and Technology at The Big Bang 2012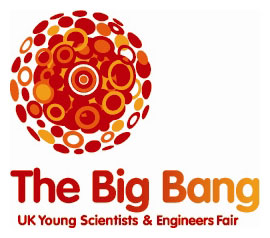 Staff and students will be heading down to the NEC, Birmingham in March 2012 to take part in the Big Bang Science Fair.
The Science and Technology at Lancaster University stand will include activities themed around Maths, Engineering and Computing plus a chance to speak to current Higher Education staff and students.
The stand is designed to enthuse students and show them how research carried out at University is transferred into real life. The "impossible hoopla game" shows students all about the concept of statistics and how a real life problem can be solved using maths. The research will be conducted live on the stand as we will be measuring the number of throws taken over the three days.
The Engineering activity "What is a watt?" will encourage pupils to think about how much energy is used every day by watching TV or playing on a games console. This activity will engage visitors at various levels from the fun competitive nature of who can generate the most power through to education learning about the difference in AC/DC power systems, transmission losses and understanding the concept of load factor.
The Computing activity focuses on new technology letting visitors build a "transient display" that can appear, disappear, move and change shape at the touch of a virtual button.
Wed 14 December 2011
---