---
Graduate Consultancy Scheme sees 160% increase in business engagement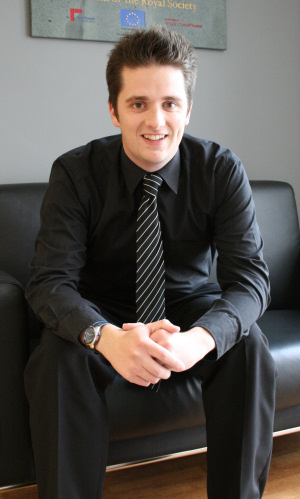 LEC's Graduate Consultancy Scheme has had the most successful to date with a 160% increase in the number of business benefiting from student projects.
LEC's Graduate Consultancy Scheme is designed to provide businesses with access to the skills and expertise of high calibre current university postgraduates. This year has been our most successful to date with a 160% increase in the number of business benefiting from student projects. Compared to our usual average of 15, we have placed 39 Masters students in businesses to undertake short pieces of work including the development of new products and services, assessment of environmental impacts, improved resource use efficiency and market research analysis.
'Our Graduate Consultancy scheme has gone from strength to strength. In difficult financial times, we have experienced a high volume of interest from businesses located throughout the UK, and also in Europe, who are looking to add value to their businesses through outside engagement. We now place more students than ever before and we are looking at new initiatives in this area to continue this trend and enhance the employability of even more of our graduates.'
David Ainsworth, Student Projects Manager.
Master students projects are 5 weeks long and will come to fruition by December 19th. Each company will be presented with a bespoke report on a specific environmental challenge. Mike Matthews, Managing Director of Peak Associates Environmental Companies Ltd describes his experience:
'We deal with hard edged environmental problems ....with people like the Environment Agency...We had a client starting a pump and treat scheme who to be honest was a bit edgy about cost. So we said we could do this for free if you allowed Clare, the Masters student, to write it up and it just fitted so wonderfully into their need and our need and it was a fantastic project to run and since then money has become a little bit free-er for them and we've had 2 pieces of work out of that client so it's worked for Clare and it's worked for us.'
Watch the full interview Mike and Clare
For many businesses, taking on a student for a project has the additional benefit of trying them out to see how well the fit within the company. Many of our students go into work for their client businesses after they finish their studies.
'I undertook two projects with Apollo Energy, a local utility management consultancy. After developing a relationship with the business over a period of months I was fortunate enough to be offered a role in their new sister company Apollo Enviro - an environmental consultancy.' Thomas Ridgley, (MA Environmental Management and Consultancy)
For more examples of student projects see our online case studies.
Next year we hope to place around 100 students with companies, including 50+ students to undertake long pieces of work with businesses. These will form their dissertation projects and will take place from Easter-September (PG)/Easter-December (UG) next year. If you have a particular challenge you want to discuss with us, please get in touch.
Mon 19 December 2011
---