---
'How to' week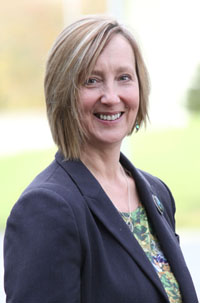 Lancaster University How To" week is a week of events with students and businesses to enhancing student experience and employability. The week-long programme is jam-packed with workshops, interactive competitions, prizes and practical, bite-sized information, know-how and inspiration and includes two workshops run by Science and Technology's Student Employability Manager Pam Pickles and UNITE with Business:
1. How to... make the most out of a student placement
Wednesday 14th November 1.00 -1.45pm, Bowland North, Seminar Room 6
This workshop provides an opportunity to find out how a work placement can improve students' skills, knowledge, employability and most importantly how to ensure that they gain maximum benefit from the placement through careful preparation.
2. How to... access a paid placement
Thursday 15th November 1.00 - 1,45pm, Bowland North, Seminar Room 6
An opportunity to find out where students can look for paid work experience placements and how to make successful applications. Find out about websites advertising paid placements and learn about making speculative applications.
Graduates who have benefited from work placements and employers including LEC resident company The REACH Centre will also be available to answer questions and share their thoughts.
Pam explains "Despite having considerable knowledge, skills and abilities, many of our students simply have no experience of the workplace. Gaining work experience whilst at university can help to ensure that they are fully equipped for the future, making them more likely to achieve their full potential."
Pam is happy to discuss the ways in which such experience can be gained with staff and students. She is also keen to support students in securing work experience and can be contacted by email or on phone number 01524-510193.
Security Lancaster are also getting involved in "How To.." Week and have formed a partnership with parental control software company Cyber Sentinel to deliver the Cyber Security: Innovation Creativity and Entrepreneurship Challenge. This challenge will provide students on the MSc in Cyber Security and other Masters programmes at Lancaster University with the opportunity to develop commercial ideas from their studies with support from Lancaster University and business mentoring from Phillip Speed, Director of Cyber Sentinel.
Thu 08 November 2012
---