---
Lancaster engineer presents review seminar at CERN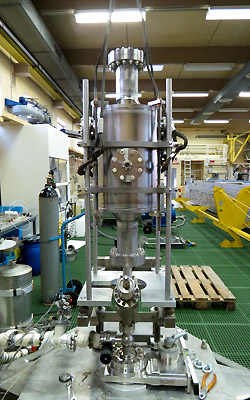 Dr Graeme Burt of Engineering and Security Lancaster was invited to give a review seminar on unconventional RF cavity development at a special event at CERN on the future of accelerators, predicting their technical needs for the next 50 years.
The event Visions for the Future of Particle Accelerators was hosted by CERN as part of the kick-off meeting for the new EUCARD-2 project. The talk covered crab cavities, RF undulators, spoke resonators, photonic bandgap cavities and SRF electron guns among other topics.
The seminar was then written up as an article for the Accelerating News magazine published by CERN as part of a number of EU sponsored projects on accelerator science.
Fri 29 November 2013
---