---
Lancaster psychologist quoted in Observer
Story supplied by LU Press Office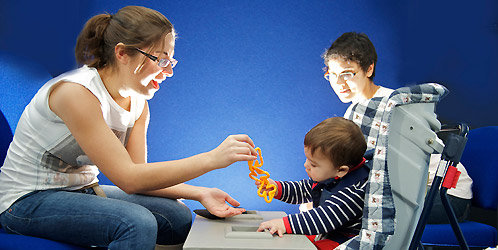 Lancaster psychologist Professor Gert Westermann has lent his expertise to an Observer article about cognitive development in newborn babies.
The article investigates modern approaches to research into how babies learn about the world around them.
Psychologists are gaining a much better understanding of childhood development through developmental studies with infants. However, Professor Westermann cautions against some of the more exaggerated claims about just what newborns can do:
"It's a contentious issue. Researchers are ascribing ever more spectacular qualities to infants. Everybody likes to hear that infants can do great things. But when you run these kinds of studies, there are different ways to interpret them."
Lancaster Babylab
find out more about Lancaster University's Babylab - our specialised research unit that investigates cognitive development.
Tue 10 December 2013
---