---
A new approach for industrial collaboration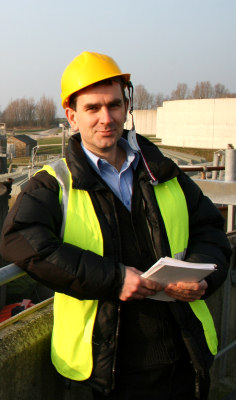 LEC is currently working with resident company Stopford Energy & Environment Ltd to enhance agricultural sustainability.
More specifically, the project aims to enhance the soil conditioning properties of an industrial waste product - biomass ash - through inoculation with naturally occurring soil bacteria. The project's outcomes will be determined by measuring the yield of plants exposed to the enhanced-ash product.
The BBSRC industry interchange programme supports the flow of researchers, in either direction, between the science base and industry. The scheme aims to support short-term exchanges that provide strategic advantage to the UK science base and industry arising from mutual access to facilities, expertise/knowledge and an increased understanding of scientific issues of common concern.
BBSRC interchange awards are typically up to £50,000 and may be full time / part time or take the form of 'block' exhcanges.
LEC has won an interchange award which sees Dr Sean Hayward from Stopford seconded into the department for 12 months. Sean has a research background in Environmental and Atomspheric Sciences from Lancaster University plus recent experience in the renewable energy sector. He will be working with Dr Ian Dodd from LEC who has considerable experience in rhizosphere engineering.
Sean said; "LEC and Stopford aim to bring together their own existing research and IP to develop a commercially exploitable product. We're hoping that two ideas that already work in isolation will come together to form something of significantly greater value than the sum of its parts".
The interchange begins in June 2011 and lasts for 12 months. For information about other opportunities please contact Chris Holroyd via c.p.holroyd@lancaster.ac.uk or 01524 510 205.
Thu 02 June 2011
---