---
LEC student praised by French carbon footprint monitoring business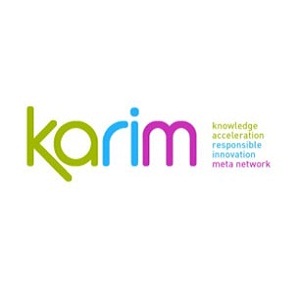 LEC Environmental Management and Consultancy student Emmanuel Ugbodaga completed a successful placement for Parisian business Verteego, which provides environmental compliance solutions to major industry players in France for monitoring their carbon footprints.
Emmanuel designed a set of environmental dashboards using data from Verteego's open data website and an environmental compliance software called Jolicharts. He stated that one of the major attractions for joining Lancaster University was the industry based project and short placements lined up within the programme, as "I could maximize industry experience together with rigorous taught modules in obtaining an overview of my field of specialty and determine in what area I would have the most impactful contribution."
Emmanuel says that the student programme isn't just about the company. There were also other adventurous aspects of the programme, "Like having to learn some major French vocabulary weeks before proceeding on the project. This all adds up to the fun."
In the end Emmanuel felt that "the programme was far more beneficial than I envisaged as it assisted me in choosing an appropriate research topic for my current industry based dissertation on Energy Efficiency Indicators."
In response to the programme and the placement Verteego said, "At the end of the mission, our team here at Verteego cannot question that overall this experience has been extremely positive: the student has done a good job of executing his engagement (consisting of showcasing a number of macro environmental KPIs using UK Open Data with our internal business intelligence / analytics / Big Data technology named Jolicharts), and also at revealing how we could improve our management methods for people working at a distance."
The placement was set up by LEC's enterprise team through the Knowledge Acceleration Responsible Innovation Meta Network (KARIM) international student exchange programme. The KARIM project is developing a network of more than 500 innovation members from universities, innovation agencies and businesses to create a more competitive Europe through sharing expertise.
Verteego's spokesperson concluded, "Without the Lancaster Environmental Centre at Lancaster University and the Paris Region Innovation Centre, and without KARIM, we would've probably never had this interesting opportunity from many stand points: making people from different cultures work on a project remotely being one of them. If we could apply again, we definitely would do."
KARIM is a European Project financed by INTERREG IVB NWE.
Wed 03 July 2013
Associated Links
---