---
Research grant to improve understanding of conclusions of clinical trials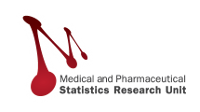 The Medical Research Council has awarded funding to a 3-year project that will look at statistical analysis of how individuals can respond differently to a new treatment during a clinical trial, so that researchers can take account of this important factor when assessing the success of the trial.
Randomized trials of novel drugs, health technologies and non-drug interventions are usually designed to test average treatment effects. In the analysis of these trials it is usually assumed that treatment effects are the same across individuals.
This assumption is often not supported by either empirical evidence or the theories under-girding the intervention. While differences in intervention effects is often expected, the assessment of these differential treatment effects is limited by the currently available statistical methods.
This project aims to develop and compare two different statistical methods to investigate how the differential effects can best be identified and examines the ability of these approaches to predict an individual's response to treatment.
The work will use three recently-finished studies in three important medical areas: stroke, epilepsy and physical activity. This enables methodological work, simulations and applied analyses to be carried out simultaneously, creating a feedback loop in which methodological problems that arise in applied analyses are identified and then can be addressed through statistical and simulation work, improving each.
The multidisciplinary research team includes experienced substantive experts for each study as well as methodologists with experience in statistical methods for randomized studies.
The project is a joint project with Professor Lee Van Horn at the University of South Carolina and will fund one post-doctoral researcher in Lancaster and 50% of a researcher in the US.
Mon 16 December 2013
---