---
Lancaster physicists accept IOP Juno award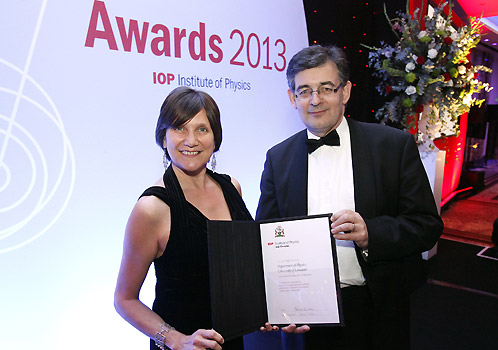 Lancaster University's Physics department has joined a group of just six other UK Physics Departments to be awarded Juno Championship status.
The award publicly acknowledges the department's contribution to increasing the representation of women in physics.
Dr Laura Kormos accepted the Juno Champion award, on behalf of the Physics Department, at the Institute of Physics awards ceremony in London on November 15th.
The aim of the Juno Project is to recognise and reward departments that can show that they have taken action to address the under-representation of women in university physics and to encourage better practice for both women and men.
Tue 07 January 2014
---