---
Award for fatherhood book co-authored by Lancaster psychologist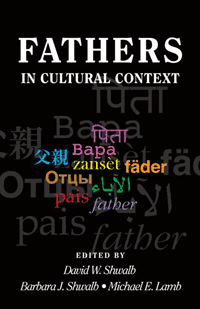 The book Fathers in Cultural Context, in which Professor Charlie Lewis wrote a chapter, has been selected as the 2014 winner of the Ursula Gielen Global Psychology Book Award from Division 52 (International Psychology) of the American Psychological Association.
The award letter stated: "It was agreed that of all those submitted, your book makes the most significant and fundamental contribution to psychology as a global discipline."
The book reviews the latest research on fathering, spanning cultures representing over 50% of the world's population. International experts on 14 societies/regions discuss cultural and historical influences, variations between and within cultures, and socioeconomic conditions and policies that impact fathering.
Tue 18 February 2014
---