---
LEC hosts British Water conference reviewing national standards on water management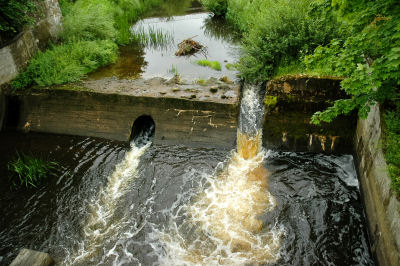 The Lancaster Environment Centre will host the British Water Conference "2006 USA Sustainable Drainage Systems Mission - Have we learned anything?" on Wednesday 21st May 2014, 9-5pm.
In the near future all new developments of more than one plot will be required to incorporate sustainable drainage systems (SuDS). Lead Local Flood Authorities (LLFAs) are required to establish SuDS Approving Bodies (SABs) who in turn will be responsible for considering every project and granting approval, according to the National Standards which are expected to be published in April.
The conference will update delegates on the current position with the National Standards and explore issues such as planning, design, SuDS techniques and maintenance and retro-fit possibilities. We will revisit the findings of a British Water, UKTI funded, SuDS mission to the USA in 2006 and discuss what progress has been made and whether the lessons and conclusions have been taken on board.
Key speakers include Professor Richard Ashley, Professor of Urban Water at the University of Sheffield, members of the original mission team, and other sector experts.
Wed 16 April 2014
---