---
Blog: Universities should help business work with China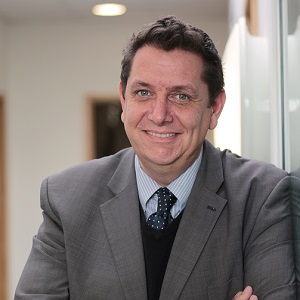 Dr Mark Bacon, Director for Business Partnerships & Enterprise in Science & Technology at Lancaster University, explains his view on why universities should help business work with China.
Lancaster University was the first university in the UK to establish links with China following the Cultural Revolution.
Our long established links have given us a unique perspective on the country as we have observed its increasingly meteoric rise to become one of the world's economic giants.
We have long attracted Chinese students to come to Britain to study in Lancaster, helping to boost regional exports, and we are looking at creating a Lancaster University campus in China itself.
The economic benefit these Chinese students, as with all foreign students, bring to the UK economy last far beyond their time studying with us. They obtain an affinity to the country and this leads to an increased likelihood of them doing business with the UK as they progress in their careers.
However, universities, particularly research-led universities like ours, can do a lot more to boost regional economic growth, and the UK's exports account, than by attracting increasing numbers of foreign students - as important as they remain.
We need to be working with UK businesses to capitalise on our long-established links and contacts, as well as our high-quality research excellence, to trade more effectively with similar sized businesses in important markets like China.
This is exactly what our recent trip to Guangdong, in south east China, was about. We sent a substantial delegation from our university, along with the leader of our local county council, to sign an agreement with senior officials in Guangdong - the most populated and prosperous Chinese province.
The five-year Memorandum of Understanding signed by Lancaster University, the Chinese Academy of Sciences (CAS) and the Guangdong Provincial Government, outlined aims on all sides to increase the level of partnerships between UK and Chinese technology small and medium sized enterprises (SMEs) through collaborative research projects leading to the development and commercialisation of new products and services for global markets.
A key part of our agreement is the £5.1 million Lancaster China Catalyst Programme - created by Lancaster University and part-funded by the Higher Education Funding Council for England's Catalyst Fund, the university and Lancashire County Council. This aims to revitalise the UK's position in global exports markets, create 240 jobs, help 400 domestic businesses and boost the economy by £40m.
The role universities like Lancaster can play in driving economic growth is increasingly recognised by Government. Our agreement with Guangdong was first announced by the UK Minister of State for Universities and Science, David Willetts, while visiting China with Prime Minister David Cameron in December.
As China, whose economy is still growing at excess of seven per cent, becomes increasingly consumer-focussed, businesses and universities need to work together to ensure the UK makes the most of the opportunities this will bring.
This blog was originally published on the NCUB website, March 11th 2014.
Tue 11 March 2014
---