---
New Programme Manager for Lancaster China Catalyst Programme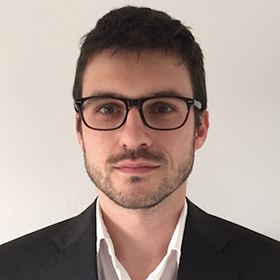 Dr Simone Corsi joined the Lancaster China Catalyst Programme (LCCP) team in April as Programme Manager. In his previous role, Dr Corsi was a researcher and consultant at Sant'Anna School of Advanced Studies in Pisa (Italy), where he gained a PhD in Management with a dissertation focusing on R&D Internationalisation in China and Reverse Innovation. He researched, published, and consulted with companies on these topics, helping them to develop their R&D and market presence in China.
Whilst at Sant'Anna School of Advanced Studies, Simone worked with the Tuscan Industrial Association (Confindustria Toscana) to develop executive programmes for local small and medium enterprises. He also facilitated exploratory and inspiring tours to China and Silicon Valley for managers and entrepreneurs, and developed and shared best practice in open innovation across 52 European partners as part of the European project 'European Academic Network for Open Innovation'.
Simone helped design and project manage a Doctorate in Business Administration (DBA) for Chinese executives in cooperation with Chonqging University School of Economics and Business Administration (China) and Grenoble Ecole de Management (France). He also assisted the Italian Ministry of Education, Universities and Research with the organization of the China-Italy Innovation Forum held in November 2013 in Beijing.
Simone is currently leading the development and delivery of an international innovation programme of activities for LCCP that will engage up to 400 UK SMEs and 100 Lancaster University graduates between 2014 and 2017.
Thu 15 May 2014
---