---
South Lakes Federation Research Poster Event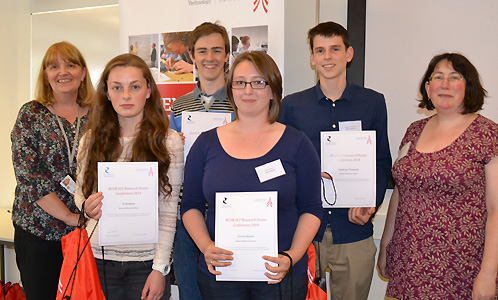 As part of a Research Councils UK funded project, six teams of students from schools within the South Lakes Federation visited campus on Friday 4 July to spend the day with research staff from across Science and Technology at Lancaster University.
The project between the South Lakes Teaching School Alliance (SLTSA) and Lancaster University was officially launched in March 2013, and is designed to motivate young people to engage with research and raise their aspirations for further study.
Students were asked to select a project from a wide range of options, from deadly viruses, to radon levels in houses and nanotechnology. In teams they carried out practical work and background literature searches on their chosen topics.
the pupils then returned to campus on Monday 14 July to present their findings as research posters to teachers, students and FST staff.
John Ince, Head of Science at The Lakes School and SLF Science Network Lead had the following to say about the project:
"The students found the whole topic and the University atmosphere to be totally absorbing and enlightening and thoroughly enjoyed the event.
"We are in the amazing position of planning to repeat these kind of events in the future but to also add to the suite of opportunities that both students and teachers from the South Lakes Federation of Schools and the University can continue to benefit from."
Mon 14 July 2014
---