---
Laria Delegates Coming to InfoLab21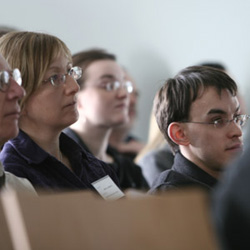 Delegates from the Local Authorities Research and Intelligence Association (Laria) annual conference will visit InfoLab21 on Wednesday 28th March.
The conference is being held at the university's George Fox Building from 27-29 March.
Delegates will arrive at InfoLab21 at 4.15pm for a tour of the building and will watch some of InfoLab21's demonstration films.
Tue 27 February 2007
Associated Links
InfoLab21 Films - short films about InfoLab21
Laria - Local Authority Research and Intelligence Association website
---