---
Applications Invited For Collaborative Research Opportunites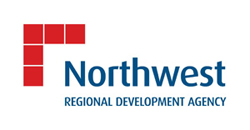 In collaboration with the Engineering and Physical Science Research Council (EPSRC) the NWDA now invites applications for one of four EPSRC PhD Industrial CASE studentships.
These awards enable companies to take the lead in defining and setting up research projects with a Research Organisation of their choice. Projects must be in engineering or physical sciences and jointly supervised by the academic and industrial partners.
View further information and application forms
The Northwest Regional Development Agency (NWDA) leads the economic development and regeneration of England's Northwest.
For more information on the work of the NWDA, visit www.nwda.co.uk
Thu 10 May 2007
---