---
REACHing out to regional chemicals industry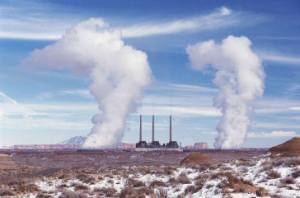 The adoption of the new REACH (Registration, Evaluation and Authorisation of Chemicals) legislation, which entered into force on 1st June 2007, will lead to the replacement of over 40 pieces of current EU Directives and Regulations, and is a lengthy and complex piece of legislation.
Chemicals Northwest (the cluster support organisation for the chemicals industry in the north west region) is pleased to announce that its bid to the North West Regional Development Agency for funding to support companies in mitigating the effects of REACH has been successful. Chemicals Northwest has secured around £100,000 of support to help companies unable to access the ERDF funded "DESIRE for REACH" (D4R) program because of eligibility criteria.
With revenues of up to £10 billion, the North West is the largest region for chemical manufacture in the UK accounting for 25% of the UK's total chemical outputs and directly employing over 50,000 individuals. Over 500 manufacturers form the broad and diverse 'chemistry using industries' manufacturing base. In turn these companies supply chemical based preparations and articles into the allied industries including Aerospace, Food and Automotive sectors, the 'Advanced Engineering and Materials' sector, all of which will be severely affected by REACH legislation.
Regional bodies, Trade Associations and Government have played a strong role in developing awareness of REACH legislation and its potential impact. Currently there is limited quality support available to companies wishing to assess the demands and opportunities placed before them.
Roger Langford of Chemicals Northwest commented "In essence all but the largest companies should be able to apply on a first come first serve basis and that includes subsidiaries of multi-national corporations. Chemicals Northwest will be working with The REACH Centre in Lancaster on this project, Lancaster University is currently the only organisation in our region to successfully bid for public funds to support the mitigation of REACH and is well placed to deliver on this project on our behalf through the REACH centre."
Fri 18 July 2008
---