---
LEC Volcano Research in the Headlines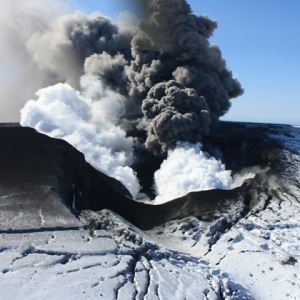 LEC Environmental Geoscience research is in the spotlight with the ongoing eruption in Iceland. Our recent research addresses the way in which ash is generated at ice-covered Icelandic volcanoes such as Eyjafjallajökull, and whether thinning of ice due to climate change will make such eruptions more commonplace in the coming century.
The media coverage to date includes articles in the New York Times, Guardian and Telegraph.
For more details contact Hugh Tuffen, Jennie Gilbert and Steve Lane.
Jennie Gilbert is part of the Scientific Advisory Group for Emergencies advising the Cabinet Office on the current volcanic eruption in Iceland and its impact on the UK.
Fri 23 April 2010
---