---
CPD training for Catchment Sensitive Farming Delivery teams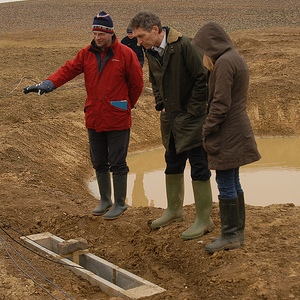 Phil Haygarth led a successful CPD training day for the England Catchment Sensitive Farming Delivery Initiative (ECSFDI) staff at Loddington in Leicestershire.
The objective was to provide CPD training on diffuse pollution from arable agriculture and its control to catchment sensitive farming officers, coordinators and related professionals. The day included discussions of current issues of soil and water management (which included presentations from Dr Claire Deasy) and included both an indoor workshop and outdoor demonstrations.
Here is a short interview with the Loddington host, Alistair Leake.
Further photos and videos can be viewed here
Tue 27 April 2010
---