---
Renewable Energy Conference Announced
Story supplied by LU Press Office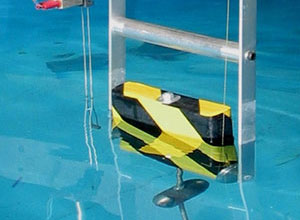 The Engineering Department's Renewable Energy Group will host a one-day conference this September exploring the impact of energy policy on our lives in 2020. Hybrid cars, wind turbines and solar panels are already with us but, as government targets begin to bite, how else will our lives change? How will we get to work, how will we travel, what type of homes will we live in?
Lancaster University has asked a number of eminent researchers to offer their visions of the future on how life will look in 15 years time.
The conference will include presentations on the feasibility and impact of using less energy at home, at work and at play. It will also address how these changes may influence the way we travel both for work and pleasure.
This is the second UK Energy Policy Conference organised at Lancaster University by the Lancaster University Renewable Energy Group (LUREG). This year's event incorporates the third Sustainable Energy Conference of Renewables Northwest.
Tue 29 July 2008
---