---
LEC researcher featured in Nature article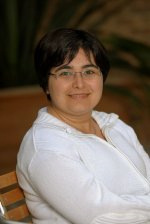 A LEC paper examining the evidence for emissions of polychlorinated biphenyls (PCBs) in the West African Region was featured by Nature in its news section this week.
Dr Rosalinda Gioia was interviewed and asked to comment on the implications of her article "Evidence for Major Emissions of PCBs in the West African Region" by Rosalinda Gioia, Sabine Eckhardt, Knut Breivik, Foday M. Jaward, Ailette Prieto, Luca Nizzetto and Kevin C. Jones (Environ. Sci. Technol., ASAP 12 January 2011 DOI: 10.1021/es1025239).
The full article, West Africa's toxic problem, is available to read on the Nature website.
Mon 24 January 2011
---