---
Lancaster Engineer Calls for Investment in Nanotechnology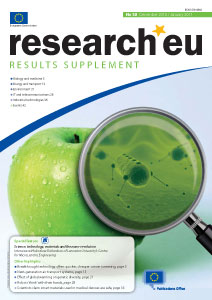 An interview with Engineering's Professor Andrew Richardson has been published by the European Commission in the latest issue of the research*eu results supplement.
In the interview entitled "sizing up nanotechnology" Professor Richardson stresses that Nanotechnology, ultra-thin and molecular-sized devices have the potential to have a major impact on society but investment into research and infrastructure associated with the engineering effort is needed to integrate this technology into products of the future.
The research*eu results supplement features highlights from the latest technology offers and project news disseminated on the CORDIS Technology Marketplace and on their ICT Results Service.
Published 10 times per year in English, it provides regular updates on the research conducted by EU-funded projects, with a specific emphasis on the market-ready, exploitable technologies they have developed.
Wed 02 February 2011
---