---
Minister Launches Energy Lancaster
Story supplied by LU Press Office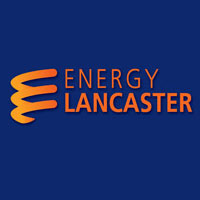 Lancaster University has launched a new centre for energy research encompassing issues from the way we travel to work to the way we farm the land.
Charles Hendry, Minister of State for Energy and Climate Change, launched Lancaster University's new Energy research centre, on Thursday 10 March.
Energy Lancaster brings together Lancaster's world leading expertise in energy research ranging from nuclear and renewable energy to transport policy and smart technology for measuring home energy use.
Researchers at Lancaster are currently working on 47 energy-related projects worth £4 million.
They are working to address problems such as:
Meeting future research, development and training needs of the nuclear industry
Improving the design of wave and hydro power
Assessing the environmental impact of electric-powered cars
Measuring how grasslands could help 'lock in' carbon
Understanding public relationship with transport
Professor Colin Boxall, Director of Energy Lancaster, said: "In bringing together energy related research from Science and Technology, Management and Social Sciences we create a critical mass of researchers coming at the same problem from different angles. Energy Lancaster will give us another platform to share our ideas, knowledge and discoveries in this important field, ultimately enabling us to have a greater impact on the world around us.
"Working alongside Lancaster's well-established knowledge transfer teams based in the university's InfoLab21 and the Lancaster Environment Centre, Energy Lancaster will be well placed to contribute to the development and management of a secure and sustainable future for the UK's energy needs."
Charles Hendry, Minister of State for Energy and Climate Change said: "The sort of problems the Centre will be taking on are key to the national drive to move to a low carbon economy.
"I hope that by bringing together our best and brightest on a wide range of energy research issues, the Centre's work will help us reduce emissions and deal with climate change at the same time as keeping the lights on."
Key research themes in Energy Lancaster will include: Energy policy; Nuclear energy; Carbon Management; wet renewables, photovoltaics and photocatalysis; e-Energy; transport and transport usage and energy economics.
Tue 08 March 2011
Associated Links
Energy Lancaster - bringing together Lancaster University's expertise in energy-related areas including energy policy, nuclear energy, carbon management, wet renewables, photovoltaics and photocatalysis, e-Energy, transport and transport usage and energy economics
---