---
LEC Researcher develops pain-free uterine disease detection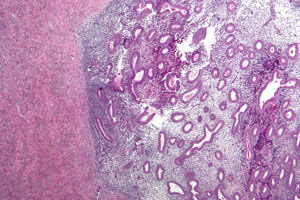 A potential non-invasive method to detect endometriosis by acquiring a spectral signature of the uterus has been developed by Francis Martin and colleagues from Lancaster University.
They used infrared spectroscopy together with computational analysis to analyse the difference between uterine tissue affected by endometriosis and normal tissue in the uterus.
To read the full article in Chemistry World please follow the link below.
Wed 13 April 2011
---