---
A trans-national partnership with north west Europe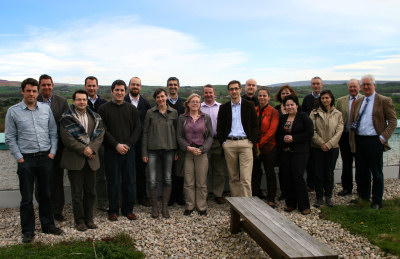 Lancaster University is set to play a leading role in a new European network of centres collaborating on knowledge transfer.
The £8.5 million European part-funded project brings together a partnership of universities, innovation support agencies and regional governments, including University College Dublin, University of Applied Sciences in Chur, Swizerland, the Paris Innovation Centre, Delft University of Technology, MFG Baden-Württemberg, Business Support Kent and the Eco-Design Centre in Wales.
Over the next three years, the partnership aims to grow membership of the network to over 500 organisations. The partners will collaborate on the provision of innovation and technology support to SMEs across North West Europe to underpin the competitiveness of the region in global markets for low carbon and environmental goods and services. The network will focus on a range of technology areas including nanobiology, agriculture, ICT, environmental technologies, and medical devices.
Lancaster Environment Centre and Lancaster University Management School will lead the workpackage overseeing the development of 300 transnational collaborative projects between universities, innovation support agencies and SMEs.
Pilot projects will provide a significant number of UK and European students with an opportunity to work on business-focused projects in other countries as part of their studies. There will also be a range of capacity building programmes for SMEs to more readily access technology and knowledge and support transnationally. There will be opportunities for staff and students to undertake training in enterprise and the commercialisation of intellectual property.
Lancaster University will also provide a lead for the communication activities of the project, which has been selected by the Interreg IVB programme as a strategic initiative. The EU funded Interreg IVB programme for North West Europe aims to bring together this region of Europe to address common challenges and opportunities through the development of large transnational partnerships between public organisations.
Dr Mark Bacon from Science and Technology at Lancaster, co-authored the proposal with colleagues from the Paris Innovation Centre. He explains "This new project provides Lancaster with an exciting opportunity to develop a new, stronger European dimension to our established programmes of knowledge exchange. It offers a significant opportunity to develop new partnerships to exploit future opportunities around the framework programme and its increasingly important focus on innovation, the green economy and effective collaboration between the European knowledge base and SME sector".
Thu 02 June 2011
---