---
10 Paid summer internships at Lancaster University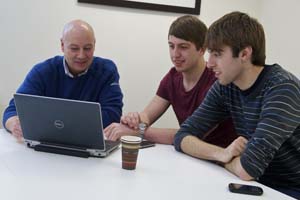 In 2013 the university will take part in the national research excellence framework (REF) exercise. This is a periodic review to assess the quality of research undertaken in universities across the UK. Research is assessed under different units of assessment, which align to disciplines and departments within universities. Each unit of assessment at Lancaster is currently preparing its submission. This includes the submission of 4 publications by each member of staff and a document describing the support environment for research. For the first time, the submission will also ask units of assessment to submit evidence of the impact of their research outside of the academic community. This will include the submission of a statement by each unit of assessment which describes how the impact of research is encouraged and a number of impact case studies.
Each unit of assessment is preparing its case studies. These have been written over the course of 2012 and reviewed by REF impact champions in each faculty. There is still a lot of work to be done by academic staff to improve these case studies via the collection of evidence to substantiate the claims of impact being made. In science and technology, to support authors in the collection of evidence and improvement of their case studies, we are forming a summer intern team to help support academic authors with this work.
Our case studies cover a very wide range of areas, including engineering, environmental sciences, biology, physics, psychology, mathematics, statistics, computing and communication systems. We are looking for interns with a mixture of academic backgrounds across all areas of the university, to help us collect evidence from a variety of sources in support of our case studies outlining research impact in a range of areas, including government policy, healthcare, business & industry, public understanding of science and education.
We are looking for up to 10 interns, who will be employed full-time for 12 weeks over the summer vacation - Wednesday 18th July to Friday 5th October. Each intern will support the authors of 3-4 case studies. The work that will be needed to collect evidence for each case study will be different, but likely to include one or more of the following activities:
Arranging workshops and one-to-one meetings with key stakeholders (government departments, public bodies, companies) between July and October to explore the nature, evidence and significance of the impact of research.
Bibliometric and related web-based research to identify research output citations in the context of use to support existing case studies.
Sourcing of third party economic impact evaluations relevant to case studies.
Market research with purchasers of technology/equipment based on Lancaster research to establish use and impact of technology.
Desk-based research to quantify the context/environment in which impact is being case studied (e.g. sourcing data on the size of a particular market, quantification of the extent of a social problem in some way e.g. levels of unemployment in a particular age group).
Commissioning/reviewing of bespoke surveys and Google analytics to quantify the reach and significance of impact, particularly in relation to public outreach-related impact case studies.
Checking case studies to ensure formal compliance with specific panel guidance (recognizing the variation between panels and considerations raised by cross-referral).
Making arrangements for granting of appropriate permission to use proprietary material (communication of confidentiality polices, liaising with external organisations to gain permissions).
Creation of evidence files for each case study to ensure all evidence is appropriately cited and available for review as required by HEFCE.
Applications are closed as the internships have now finished.
Mon 11 June 2012
---