---
Lancaster Researchers Say UK Should Learn From Australia's Handling of Drought
Story supplied by LU Press Office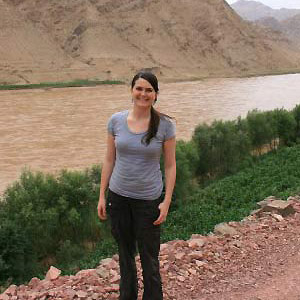 One of the most arid continents on earth - Australia - has valuable lessons for Britain's current water shortage according to researchers.
Researchers Dr Will Medd, Dr Alison Browne and Dr Martin Pullinger from the Lancaster Environment Centre (LEC) and Dr Ben Anderson from Essex University back the Environment Agency's call for a new approach to drought and say the example of what has happened with the current drought and hosepipe ban in England is an example of why it needs rethinking.
Dr Alison Browne from Lancaster University said: "A 'hosepipe ban' pushes the responsibility onto householders, rather than emphasising the need for a linked-up drought management strategy such as addressing water consumption in businesses and industry (like carwashes), or public bodies and government, for example councils watering lawns.
"We need to involve everyone at a much earlier stage so we can encourage people from individual households to businesses to save water before a 'drought' is even declared, a longer process of communication is needed, not just an on and off switch that declares we are 'in drought' or 'out of drought'."
Dr Browne advises a more gradual approach to the management and communication of water shortages which are used in her native Australia.
"We need to prepare earlier by encouraging individuals, businesses and communities to save water even when it is raining instead of suddenly declaring a drought, and then having it withdrawn after a period of rain. In Australia, each region has between 3 and 7 different levels of water restrictions from watering the garden only a few times a week to an absolute ban on outdoor water use, and including public fountains being emptied, restrictions on watering of council gardens, and businesses being incentivised to become water efficient and/or recycle water. This means that when a critical period of a drought is over, like many parts of the south are currently experiencing, companies still can get householders, businesses to reduce their consumption but not to the extent of an 'all out' ban.
"As well as encouraging a stronger uptake of water efficient technology, there is a need to communicate more widely on the different ways that people could recycle water in the home from washing up and rinsing, the need to encourage planting of drought and weather resistant garden species, and the need for water butts and rainwater harvesting."
The researchers carried out an EPSRC/ESRC funded survey of 1800 people in the south east of England which found that a hosepipe ban will do little to save water. Initial analysis shows that this is because over a third of people have no outdoor plants or lawn to water while a further quarter of people who do water their plants wait for the rain before watering.
Dr Browne explains: "People who water their gardens may actually switch practices during a hosepipe ban so they can keep watering key plants, relying on mains water collected from the house in water cans or even using the hose to fill up the water butt to then water the garden. Less common is the switch to practices that rely on water recycled from inside the house like washing up water."
Fri 15 June 2012
---