---
National award for Lancaster Physics Student
Story supplied by LU Press Office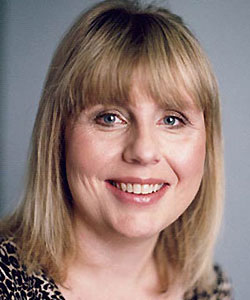 A Physics PhD student at Lancaster University has achieved national recognition with an award for women in the workplace from Red magazine.
Cherry Canovan won in the Returner category at the annual Red Hot Women Awards, and collected her award at a champagne reception in London hosted by Lauren Laverne.
After a career as science correspondent on the Times Educational Supplement, Cherry decided to use her maternity leave as an opportunity to retrain, embarking on a physics degree at Lancaster University when her daughter was 12 weeks old.
In 2009, she founded the Lancaster University Women in Physics Group, and earlier this year she was awarded the title of Early Career Woman Physicist Of The Year by The Institute Of Physics.
She said: "Physics will benefit from having the best and the brightest - men and women - working in the field, and we should encourage this. At the moment, there may be vast reserves of female talent going into other areas because of perceptions of physics as a "male" career choice."
One of the judges, Karen Mattison, said: "Cherry's story epitomises the idea that you can have children, you can feel you've taken a wrong turn in your career, but it's not too late and you can do something completely different. She saw motherhood as an opportunity to take time to do something she wished she'd done before, but that wasn't too late to do."
Thu 24 November 2011
Associated Links
---