---
New forum to forge innovation between universities and industry
Story supplied by LU Press Office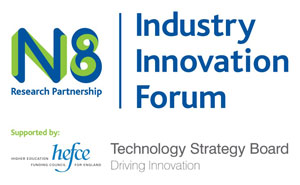 The Minister for Universities and Science David Willetts has launched an Industry innovation Forum (IIF) to promote competitive advantage and economic growth.
The Forum aims to maximise linkages and market pull between private sector research and development, industrial and consumer needs and the world class research base in the UK.
The initiative brings together global companies involved in research and development, government bodies and world leading experts from the North of England's eight most research-intensive universities, known as the N8.
The Forum is led by the N8 Research Partnership, a collaboration between the universities of Durham, Lancaster, Leeds, Liverpool, Manchester, Newcastle, Sheffield and York.
David Willetts said: "The Industry Innovation Forum is an excellent example of the benefits of collaboration across the higher education sector. This initiative will give companies of all sizes access to the resources and expertise of eight research-intensive universities, driving innovation and providing them with informed solutions to the challenges they face."
The Industry Innovation Forum was launched in partnership with the Technology Strategy Board and the Higher Education Funding Council for England (HEFCE).
Professor Keith Burnett, current Chair of the N8 Research Partnership added: "The N8 Industry Innovation Forum is focussed on providing large and small companies with easy and quick access to the critical mass of the N8 universities knowledge base.
"We have listened to our industry partners and have designed the Forum so that businesses can talk to us about their key needs and challenges in a particular area. We can match these with science solutions and possibilities from the research base, across a range of disciplines from eight leading universities.
"The first meeting in Advanced Materials Technologies presents huge opportunities for ideas and applications across a range of sectors in the UK including chemicals, consumer goods, pharmaceuticals and aerospace, and we are committed to using the 'power of eight' universities working together to stimulate innovation and jobs in the UK."
Wed 25 January 2012
---