---
Lancaster University announces Anuj Bidve Memorial Scholarship
Story supplied by LU Press Office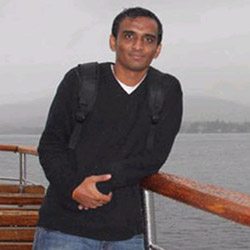 Lancaster University has announced the annual Anuj Bidve Memorial Scholarship in honour of its postgraduate student who was killed in Salford on Boxing Day 2011.
The scholarship will fund a student graduating from the University of Pune (as Anuj did) to come to Lancaster University to study an MSc in the Engineering Department.
It is hoped that the first student to receive the award could come to Lancaster in October 2012.
Lancaster's Vice-Chancellor Professor Mark E. Smith said that the scholarship, which is for fees and accommodation, has been agreed in line with the wishes of Anuj's family.
He said: "The scholarship is a fitting and lasting way of remembering Anuj, who was an outstanding student."
Mon 06 February 2012
---