---
Courses for chemical-using industries: Postgraduate Certificate of Competence in REACH Registration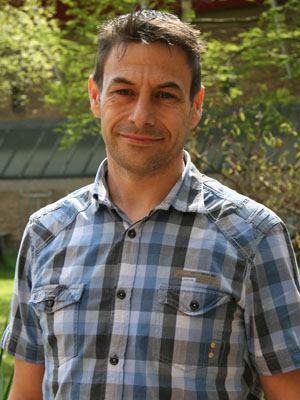 The Centre for Chemicals Management at Lancaster University has an excellent reputation for research and training. As an integral part of one of the largest research institutions in Europe the centre has established links with industry and provides a range of training workshops to aid companies in their regulatory compliance.
Dr Andy Sweetman runs the Postgraduate Certificate in REACH course.
REACH (Registration, Evaluation and Authorisation of Chemicals), is a major piece of legislation concerned with the way chemicals are manufactured, used and managed. The new REACH regulations are highly complex and can be demanding, time consuming and expensive for companies to effectively interpret and implement.
The Centre for Chemicals Management has developed a series of 1-day training workshops combating REACH and other relating regulatory issues. The programme has been developed for regulatory and HSE managers, Business Managers, Product Managers, Graduates, Company REACH Representatives and consultants with their needs in mind through collaboration between Lancaster University, senior industry experts and our affiliate companies - including The REACH Centre Ltd and Hammonds LLP. Our deliverers include leading chemical industry managers, REACH consultants, field specific experts, legal and regulatory specialists and highly esteemed academics.
"The course has been running since 2009 and so far we've had 26 people from 19 businesses complete the course. The biggest benefit to businesses is that our experts make a what is a highly complex piece of legislation simple by offering clear practical and expert guidance on how implement strategies, procedures and practices to manage REACH in their business." Dr Andy Sweetman.
With a focus on clear practical guidance we aim to give companies in the chemical using industries exactly what they need to guide them successfully through REACH.
"I chose the course because I wanted to be able to competently handle REACH and IUCLID 5 issues for my company and the Post-Graduate Certificate course provided all the training I needed. I felt it was well delivered by experts in the field, with enough hands-on experience and practical examples to allow me to confidently manage all aspects of REACH registration." Paul Wiseman, Global REACH Coordinator, Weatherford UK Ltd.
The Postgraduate Certificate in REACH course runs over three modules each lasting three days. This Lancaster University accredited course operates throughout the year on a rolling programme.
If you have any queries or questions please contact Dr Andy Sweetman
Fri 20 April 2012
---