---
Energy Lancaster event gives businesses insight into advances in the energy and fuels from waste sector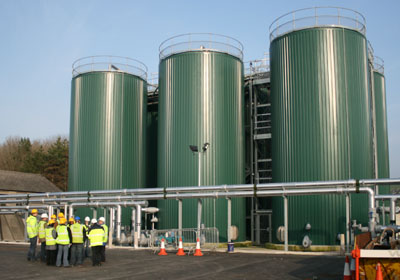 Building on the success of the Postgraduate Certificate in Energy and Fuels from Waste launched last year, Energy Lancaster hosted a free event on October 24th at LEC for organisations that wanted to know more about the advances in energy and fuels from waste sector and the activities being conducted at Energy Lancaster.
Attendees included a mix of public sector organisations and energy and environmental sector businesses, e.g. Lancashire County Council, a representative from the Welsh Government, BAE Systems, Clark energy and O-Gen.
Dr Ian Nickson gave an overview of energy expertise at Energy Lancaster and commented "we have a wide range of expertise at Energy Lancaster covering the development and management of secure and sustainable energy supplies in support of the world's energy needs. The event was a great way for businesses and organisations to find out more about how we can work together in partnership."
The event was run in partnership with Stopford Energy and Environment, a division of Stopford Projects Ltd; a Lancaster Environment Centre based multidisciplinary engineering, energy, and environment consultancy.
"Stopford believe the partnership with Energy Lancaster and the university delivers a long overdue training requirement to the energy from waste sector. The event provided an excellent insight into the training provision available." Dr Ben Herbert, Stopford Energy and Environment Ltd.
For more information about Energy Lancaster Email Dr Ian Nickson or download the Energy Lancaster factsheet.
Further information about the course's next delivery, which is scheduled for early 2013, can be found on the course website, please contact Dr Sean Hayward for further enquiries.
Wed 31 October 2012
---