---
Pilot call for proposals for £600,000 Impact Acceleration Account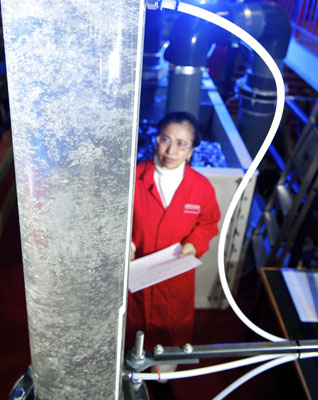 Applications from Lancaster University researchers are now invited to bid into the university's Impact Acceleration Account (IAA). £600,000 has been awarded by the Engineering & Physical Sciences Research Council (EPSRC) to support researchers to deliver greater collaboration with industry and bridge the gap between university research and the marketplace.
The money will be made available to researchers through a competitive internal process to fund a range of activities designed to promote impact from EPSRC research areas. Activities include addressing barriers to university and small and medium enterprises (SMEs) collaboration, enhancing the capacity of SMEs to develop outcomes from EPSRC research areas through seed funding and Fellowship opportunities, and providing SMEs access to Lancaster research infrastructure.
Any level of researcher can apply for IAA funding (PhD students to EPSRC PIs). There will be also be numerous activities and funding opportunities to facilitate impact and external engagement over the duration of the IAA which runs until October 2015.
The deadline for this pilot call is February 28th. Anyone wishing to apply is advised to contact Dr Mark Rushforth in the first instance for guidance on the application procedure and to ensure proposals remained focussed to the objectives of the IAA.
Read more and access proposal form
Thu 31 January 2013
---