---
From lichen to lightning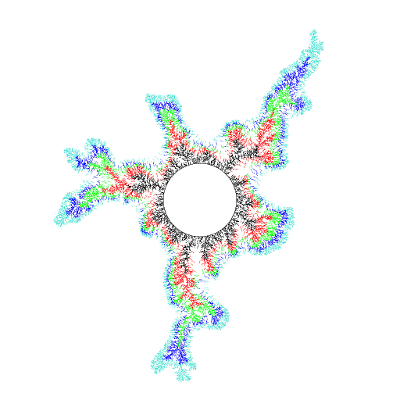 As part of "The Beauty in Science", an exhibition of images from Lancaster science, Dr Amanda Turner gave a public lecture on her research on the mathematics of random growth on Tuesday 24th September.
The picture opposite shows a simulation by Dr Turner and her collaborators, Dr Alan Sola (Cambridge University) and Fredrik Johansson Viklund (Columbia University).
It shows an example of a planar random growth process which grows by particles randomly attaching themselves to the outside of the cluster. This random fractal growth model describes how minerals cluster together and has many applications in physics and chemistry as well as industrial processes.
More information may be found on Dr Turner's research pages, including more images of simulations.
Wed 25 September 2013
---