---
ESRC internship success for Amy Elliott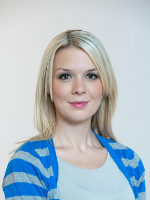 Amy Elliott, a second year PhD student in Social Statistics, has been successful in winning a paid Economic and Social Research Council (ESRC) internship at the Home Office for six months.
Amy will work on investigating the links between crime rates and detection rates, examining whether there may be a deterrence effect in increasing detection rates. Amy's work is closely related to her ESRC-funded PhD topic supervised by Professor Brian Francis, which is examining patterns of criminal behaviour in England and in the Netherlands.
Amy follows in the footsteps of Claire Hargreaves, who was successful in winning the six month ESRC Home Office internship last year.
Mon 16 December 2013
---