---
InfoLab21 BIGDOG Interactive Set Lancaster Spinning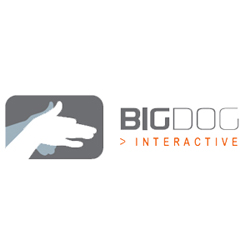 Imagine spinning or throwing a tiny computer round your body to create your own visual projections, music or light show. InfoLab21 company BigDog Interactive have developed a new piece of digital art that featured as part of the F.city exhibition.
Poi is a traditional Maori art form, the Poi dance was originally used by Maori women for keeping their hands flexible for weaving and by the men for strength and coordination required during battle. iPOI is a sensor packed upgrade of the original that can trigger visual and audio soundscapes in real time using the magic of wireless technology.
iPOI was Built and performed by Jennifer G. Sheridan (Computing Department, Lancaster University), Alice Bayliss (School of Performance and Cultural Industries, Leeds University), Nick Bryan-Kinns (IMC Group, Queen Mary, University of London), Trans-Mutation (www.trans-mutation.com), and Matt Cooper (Poi Artist, Lancaster).
http://www.bigdoginteractive.co.uk/
Tue 24 October 2006
---